Hello all! Welcome to the blog! I know I haven't posted for three days but I am back today! So usually, I would post a book review based mainly on literary fiction but today, I decided to post a romantic genre. Going La La is a romantic comedy book written by Alexandra Potter and so I cannot wait to share my views about the book!
What do you when your boyfriend tells you he wants space?You give him six thousand miles of it…Frankie's life is falling apart. In less than a week she's gone from having everything – a great job, lovely flat and gorgeous Hugh – to having nothing at all.Devastated, dumped and on the dole, she packs her bags and flies to Los Angeles to stay with an old friend. Her goal? To sort out her life and get over Hugh. She does not, repeat not, go to LA to fall head over heels for an American photographer called Reilly and to run away to Las Vegas.But what happens when Hugh wants her back? Who will she choose? And is it really true that whatever happens in Vegas, stays in Vegas?Alexandra Potter's deliciously funny romantic comedy is for every girl who has ever dreamt of running away to Hollywood… or just wished she could reach for the stars.
Paperback: 336 pages
Publisher: Hodder & Stoughton (February 1, 2012)
Language: English
Genre:- Romance/Women's Fiction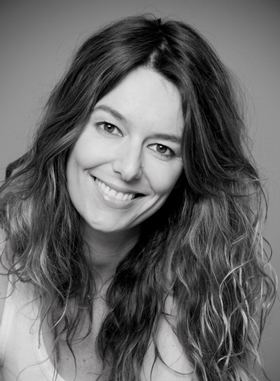 Alexandra Potter is the best-selling author of ELEVEN novels that can be described as romantic comedies with a magical twist. Born in England, she has lived in London, Sydney, Australia and New York and LA, and can currently be found clocking up too many air miles travelling the globe researching ideas for her new book…
I have become fascinated with Alexandra Potter's novels after reading Love Detective (which I will do a review soon) that I started reading her other novel, Going La La and this is her second novel that I am reading.
Like the Love Detective, the outline story is similar–the main protagonist in this case Frankie loses her boyfriend, Hugh who broke up with her because he needed space (even in the love detective, the main protagonist Ruby Miller was dumped by her fiance). But unlike Ruby Miller in Love Detective, Frankie not only loses her boyfriend but she also loses her job all happened on her birthday (yikes how do you feel when your boyfriend dumps you on your birthday?). And like Ruby Miller, Frankie jets off to Los Angeles to live with her best friend Rita until she sorts her life out ( In Love Detective, Ruby flies off to India to join her sister Amy). Her best friend Rita is an aspiring wannabe actress living in Hollywood and helps her friend to settle down in L.A. And while in L.A. she meets a photographer Reilley and falls in love with him (like Ruby who meets an American while in India and falls for him). So the story outline is a little similar compared to the Love Detective and Going La La but in Going La La, Hugh, Frankie's ex boyfriend plays a minor role in the novel while in the Love Detective, Ruby's ex fiance is extinct after the breakup.
Potter brings us into the glamorous world of L.A., living among Hollywood's top celebrities and uses vivid and imaginative descriptions makes you feel like you are actually in L.A. As such, her writing is excellent and makes the reader feel glued to the story and be a part of the story. As usual, like in the Love Detective, her stories are all comical although for me still, Going La La is not as comical as the Love Detective.
Overall, I rate this book as…