Hello all! How's everyone with the lockdown? Well, I am fine.
Today, I will be doing a review on historical fiction/romance book, Tea Planter's Wife, written by Dinah Jeffries.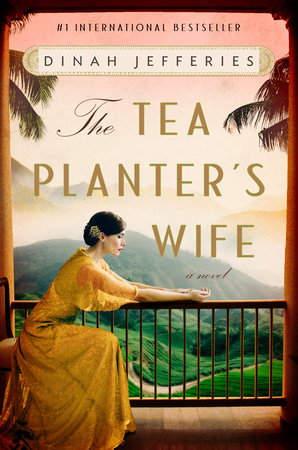 #1 International bestselling novel set in 1920s Ceylon, about a young Englishwoman who marries a charming tea plantation owner and widower, only to discover he's keeping terrible secrets about his past, including what happened to his first wife, that lead to devastating consequences
Nineteen-year-old Gwendolyn Hooper is newly married to a rich and charming widower, eager to join him on his tea plantation, determined to be the perfect wife and mother. But life in Ceylon is not what Gwen expected.
The plantation workers are resentful, the neighbours treacherous, and there are clues to the past – a dusty trunk of dresses, an overgrown gravestone in the grounds – that her husband refuses to discuss.
Just as Gwen finds her feet, disaster strikes. She faces a terrible choice, hiding the truth from almost everyone, but a secret this big can't stay buried forever….
Paperback: 448 pages
Publisher: Broadway Books; Reprint edition (June 20, 2017)
Language: English
Genre: Historical Fiction/Romance/Women's Fiction
Dinah was born in Malaya in 1948 and moved to England at the age of nine. In 1985, the sudden death of her fourteen year old son changed the course of her life, and deeply influenced her writing. Dinah drew on that experience, and on her own childhood spent in Malaya during the 1950s to write her debut novel, The Separation.
Now living in Gloucestershire with her husband and their Norfolk terrier, she spends her days writing, with time off with her grandchildren
There are many reasons why I took this book – Of course no.1 reason is this book is based on 1920's Ceylon during British Colonial rule which means Ceylon is now known as Sri Lanka which is where I am from! And also this is a historical fiction even though as many of you know, I am not a fan of romance fiction. So I bought this book.
Let's start with the things that I really liked in this book.
I really love the author's style of writing–lot of descriptive phrases and passages.
The author seems to have done a tremendous research about tea plantations in Nuwara Eliya and also about the 1920's Ceylon during British Colonial rule as well as caste issues and racial differences during that time (Sinhala and Tamil). She has made this story as realistic as possible using the details she has researched from the book.
I did enjoy reading the novel and towards the end, it was intriguing and was unable to put down.
Now let's start with the things I didn't like.
First few chapters of the book was boring but in the middle (spoiler alert!) when the main character, Gwendolyn gives birth to a colored child, things then start getting interesting.
I had a hard time liking any of the characters, including the main protagonist, Gwendolyn Hooper even though I do understand her actions. Well, it's just me.
It is a little predictable–in the end (spoiler alert once again!) Gwendolyn and her husband Laurence live happily ever after although the colored child, Liyoni dies. It also turns out that Liyoni was indeed Laurence's daughter since Laurence's great-grandmother was apparently a Sinhalese.
For anyone who love reading historical fiction with a romantic twist, I recommend this book. Overall I rate this book as….four stars!