Last Time I lied – Book Review
Have you ever played two truths and a lie?
It was Emma's first summer away from home. She made friends. She played games. And she learned how to lie.
Then three of her new friends went into the woods and never returned. . .
Now, years later, Emma has been asked to go back to the newly re-opened Camp Nightingale. She thinks she's laying old ghosts to rest but really she's returning to the scene of a crime.
The gripping new thriller from the bestselling author of Finale Girls – perfect for fans of A. J. Finn's The Woman in the Widow
*Don't miss Riley Sager's new thriller, LOCK EVERY DOOR. Available to pre-order*

Because Emma's innocence might be the biggest lie of all. . .
No. of pages:- 378 pages
Published:- July 12th 2018
Publisher- Ebury
Genre:- Psychological Thriller
Rating:-
Do you want to play Two Truths and a Lie? Well here's mine
This book is intriguing and intense
Riley Sager is a good thriller writer
I hate reading.
You would have figured out which one is a lie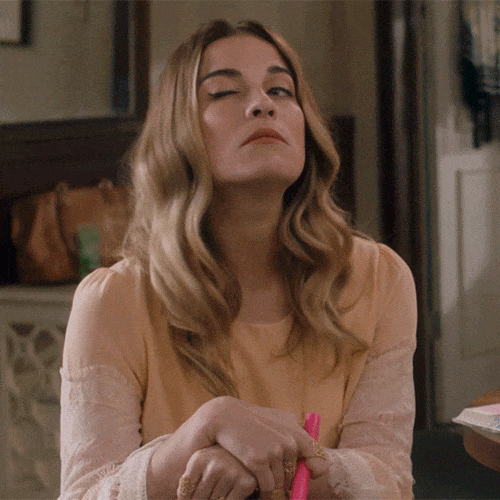 This is the second book I have read from Riley Sager, the first book being Lock Every Doors. After reading Lock Every Door and getting hooked into horror/thriller genre, I decided to try out Last Time I Lied, another phenomenal thriller book by Riley Sager.
Fifteen years ago, at Camp Nightingale three girls, Vivian, Allison and Natalie disappeared one night and never returned. Emma Davis, the fourth roommate is living in nightmare since then at the disappearance of these three girls,. Now present day, Emma is a successful artist when she was invited to join Camp Nightingale, which was reopened again after fifteen years. But was it a mistake to return back to the same place? Is Emma lying?
The story is told from Emma's point of view dividing between the present day and fifteen years ago when she was rooming with Vivian, Allison and Natalie, the girls who disappeared under mysterious circumstances. Emma sounds to be a paranoid, confused and anxious character, that makes her a bit unreliable as a character as well as intriguing at the same time–is Emma really innocent as she claims she is about the event that happened fifteen years ago? Coupled with the crime that took place is another folklore going around the camp about the fact that the Lake Midnight used to be a village and that the curse of the villagers is haunting the camp. So it is kind of intriguing and intense so that made the plot really good.
The plot of the story, just like Lock Every Door is interesting and haunting. Initially what would have thought as a haunted story soon turns into an unexpected thriller that the reader was made surprised in the book.
Though the first chapter was a bit boring, it got more interesting and unputdownable when Emma finally reaches the Camp Nightingale. Truth to be told, this story slightly reminds me of the movie Friday 13th (as it is near the lake that is supposedly haunted) but the author did a good job drawing the reader into the story and making the reader feel nervous, anxious and frightened all at the same time! Writing was really good!
By the end of the book, I was so hooked into the story that I couldn't wait what the ending was going to be. The story is filled with OMG moments, twists and turns that you wouldn't expect. Overall, I truly enjoyed reading this book!
Riley Sager has officially become one of my favorite thriller authors and so I cannot wait to read more of his books! This book worth four stars! Completely worth it and can guarantee that this will keep you up all night and make you feel scared and intrigued at the same time!
Riley Sager is the pseudonym of a former journalist, editor and graphic designer. Now a full-time author, Riley's first thriller, FINAL GIRLS, became a national and international bestseller that's been translated into more than 25 languages. His subsequent novels, THE LAST TIME I LIED, LOCK EVERY DOOR and HOME BEFORE DARK, were instant New York Times bestsellers. His newest thriller, SURVIVE THE NIGHT, will be released in June.
A native of Pennsylvania, Riley now lives in Princeton, New Jersey. When he's not working on his next novel, he enjoys reading, cooking and going to the movies as much as possible. His favorite film is "Rear Window." Or maybe "Jaws." But probably, if he's being honest, "Mary Poppins."