Saturdays are non bookish time!!! So I am a huge fan of Korean dramas and I have some favorite Korean dramas which I loved watching and which I recommend to you all! Are any of you all a fan of K dramas like me???
So here's a list of five favorite personal favorite of mine, K dramas!
My Girl
This is one of my favorite Korean dramas. Actually, this was the first Korean drama I watched and the first drama I fell in love with. Oh, I even had a crush on the actor, Lee Dong Wook for a long time!!! The story is funny and sad at the same time. In a nutshell, it's about a tour guide who comes across a hotel billionaire who hires her to act as his long lost cousin. Yeah, so you can imagine the drama behind that!
2. Boys Over Flowers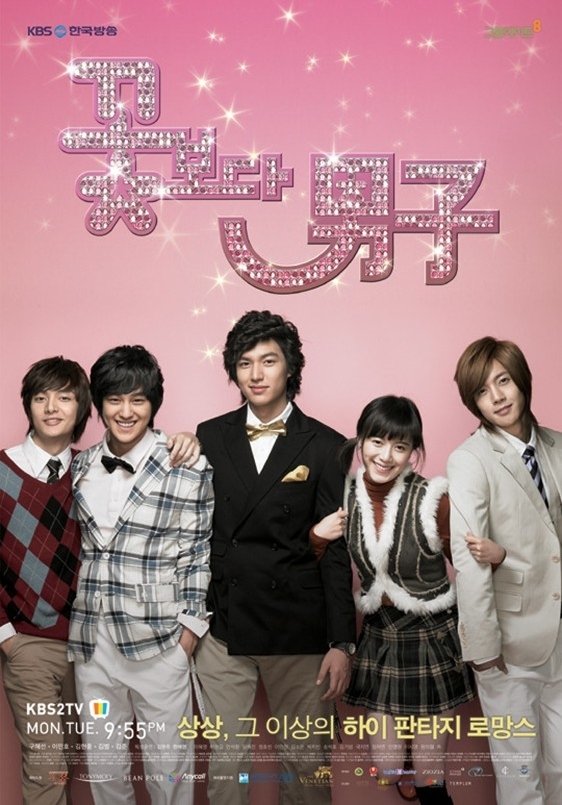 I watched the Japanese version, Hana Yori Dango and I watched the Korean version too! So this is one of my favorite dramas as well. Based on the Japanese manga series, the story is about a poor girl, who comes across four super rich boys, who named themselves as F4 and how her life changes when she runs path with them. A must watch to those who haven't watched this drama yet.
3. You're Beautiful
This drama is so cute and funny!! I enjoyed watching this drama and would recommend this drama for those who haven't watched it yet! So the story is about a girl, who is a nun and who is asked to pretend to be her twin brother (who is undergoing surgery). She then joins a boy band in which her twin brother is a part of and then it's the drama.
4. Dong Yi
One of my favorite historical Korean dramas. It was aired on a TV here in Sri Lanka but I watched the Korean version anyway. I enjoyed watching this drama and for those you are skeptical about historical dramas, I recommend this drama since it's actually enjoyable.
5. Sky Castle
I must say, this is one of the best Korean dramas I have watched. First of all, it's not those typical cheesy romantic vibes you find normally in Korean dramas. This drama is a bit realistic, about pressures of getting into one of the top universities in Korea, the competition and stress the students are facing and the parents who would do anything to give their children the best. I recommend this drama to anyone who haven't watched.
So I do have so many other favorite Korean dramas on my list but I will post them later! What are your favorite Korean dramas?