Hello all!!!! So I just finished with a cheesy romantic novel called The Heavenly Italian Ice Cream shop by Abby Clements and can't wait to share my thoughts with you all!
Full of mouth-watering flavours, sunshine and escapist adventure, The Heavenly Italian Ice Cream Shop will delight readers who enjoy Carole Matthews and Jenny Colgan.
Anna and her husband Matteo are ready to embark a delicious Italian adventure. After a year and a half running their ice cream shop on Brighton beach and raising their baby Isabella, Matteo is starting to miss Italy. A shared passion for ices means it's easy to settle on a new business idea – they'll open a shop in Sorrento's cobbled square, a short walk from the sparkling blue sea. For a while, life is sweet; but then Matteo's overbearing family get involved …
Anna's younger sister Imogen feels like things are finally coming together – she's living with boyfriend Finn in a beach house in Brighton, and her photography is taking off. Then her career stalls, and the lure of Capri – and a man from her past – prove difficult to resist.
Print Length: 369 pages
Publisher: Simon & Schuster UK (July 2, 2015)
Publication Date: July 2, 2015
Genre:- Literary Fiction
Abby Clements worked in book publishing before writing this, her first novel. Her Christmas baking skills are upper-intermediate. Her countryside-survival skills are basic to none. She lives with her boyfriend in North London.
Actually, this book is the second of the Heavenly Ice Cream series, the first one Vivien's Heavenly Ice Cream shop. But, good news is, you don't really need to know what happened on the first book so it was good to go.
So in a nutshell, Anna and her Italian boyfriend, Matteo are running Viven's shop in Brighton successfully, but Matteo wants to move back to Italy. Anna is conflicted as she wanted to support with the move but she didn't really want to leave her family, and she is not really getting along that great with Matteo's family…
Imogen and her boyfriend Finn are finally getting serious with their relationship, Imogen planning to become a nature photographer. But her plans were halted when her trip to Amazon was cancelled and the relationship Finn was getting estranged. And she finds something mysterious about her grandmother one day…
So here is my review in a list form.
The book is delicious–I mean the descriptions of ice creams, the types of ice creams and the food makes you as a reader wish you can have an ice cream right now.
This book is actually a good book to read during the summer. The writing was good and interesting. The author has written the book is Anna and Imogen's perspectives and shows us the strong sister relationship between the two.
I also like how the Italian culture and the British culture seem to clash together (in a good way)
Initially the firs few chapters were boring but then towards the end, it got interesting.
I also like how some parts of the book was realistic, like the struggles that most couple face during a relationship, the trust in each other and all.
I also like the way author uses to describe the Italian places and as a reader, you can imagine yourself already in Italy.
It was slow paced and I found the ending a bit rushed. It was also predictable as well as you know, in the end, every one is going to live happily ever after like in all romance movies. (no sarcastic pun intended)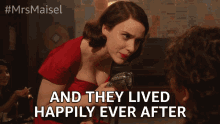 Overall, for people who like to read romance books, this book is a good book to read during the summer. Worth four stars!